Don't Take Our Word For It
Our Testimonials are a true attestation to the delivery of our firm's mission which is to provide complete satisfaction to all of our Clients.  Below are testimonials of Cost+Plus and Joe Perryman's professional, dedicated and unique services.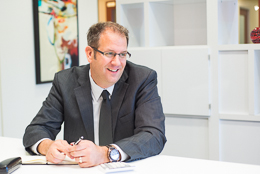 Haven Riviere
V.P. Marketing Operations
The Coca-Cola Company
At The Coca-Cola Company we strongly believe in the balance of Art and Science. COST+PLUS is our go to partner for accurate cost estimating for large scale, permanent consumer experiences. When knowing the resources requirements of your next project is critical to success, call Joe.
Clay L. Courter
Vice President, Facilities and Event Services
Denver Center for the Performing Arts
As the Nation's largest non-profit theatre organization, the Denver Center for the Performing Arts relies on the comprehensive cost planning and projections informed by specific industry knowledge and provided by Cost+Plus. Joe and his staff are informed, responsive, and strategic in their approach and partnership with us and our architectural and construction teams. Our alliance with Cost+Plus has been critical to our planning in, and through, a complex set of projects in a decades old landmark facility. The team at Cost+Plus and the critical information they provide has been key to the Denver Center for the Performing Arts and its goal to provide the most engaging patron experience in our theatres.
Ted Silberberg
Senior Principal, Market and Financial Planning
Lord Cultural Resources
There is no question in my mind that Joe Perryman is the best capital cost estimator in the cultural field. Not only does he provide his service at a reasonable cost his commitment to accurate cost estimates and to making clear how his estimates were derived are exemplary. We at Lord Cultural Resources have worked with Joe on several occasions and have been fully pleased each time.
Max Leventhal
Owner's Representative
Woodruff Arts Center
Joe Perryman and the Cost+Plus approach is an ability to take on a client's project and goals empathetically, very much sharing the owner's ambitions, business objectives, and the creation of a path to success for the project. Our collaboration is positive, supportive, but also assertive when a contrary point of view is necessary. The detail orientation of the Cost+Plus approach helps the team gel to develop sound designs and strong cost estimates. It is a pleasure to work with someone who is devoted to enjoying cultural experiences and creating places for them to take place.
Chris Wineman
Principal
Semple Brown Architects
Over multiple performing arts and museum projects, we've found that working with Cost+Plus helps us and our clients to feel not only informed, but empowered to make better decisions. They (and we) appreciate the depth of project type understanding, the quick turnaround of information and the positive working relationship with contractors. Cost+Plus always adds credibility and value to our team.
Joseph Mizzi
President
Sciame Construction, LLC
I was thoroughly impressed by Joe's cost estimating methodology and approach, as well as the collaborative manner in which the cost management process was structured and executed. This collaboration resulted in cost projections that were informed by, and reflective of, New York pricing. Joe has maintained a close eye on NYC pricing through communications with our firm and a number of key subcontractors, as well as through his ongoing projects. I would highly recommend Joe and his firm.
L. Sue Lepp
Vice-President
D and P Incorporated
You do amazing work making logic out of fantasy at times. You do amazing work -- making logic out of fantasy at times. L. Sue Lepp
Jay Xu
Director
Asian Art Museum of San Francisco
It was a pleasure working with Joe Perryman and Cost+Plus to develop informed estimates for a proposed project at the Asian Art Museum. Joe worked closely with several members of the museum staff to determine goals and scope of work to be done and developed detailed reports on several options we had identified. His experience in working with cultural institutions was a valuable component of this very intense exercise. With the information in hand from Cost+Plus, we were able to assess our project and make vital decisions, having the utmost confidence in the quality and depth of the data that Joe provided.
Doug Shipman
CEO
National Center for Civil and Human Rights
Cost+Plus has provided both clear, and confidence building, assessments throughout the development of our project. Joe and his team provide a rare combination of detailed analytics with insightful logic which helps senior management and detailed designers. The work is consistently of the highest quality. I consider Cost+Plus an essential part of our team.
Michael D. Ferguson ASTC CDT
Principal
TheatreDNA
We're always excited to have Cost+Plus and Joe Perryman on our performing arts projects. Their depth of cultural experience and commitment to accurate and timely information is always invaluable for every cultural project and every cultural client. And....they truly are a pleasure to work with!
Brad King
Vice President, Management Consultancy
Lord Cultural Resources
As a cultural planner, I have worked with Joe Perryman and Cost+Plus for several years now, and in every case I have been extremely satisfied with the level of quality that Cost+Plus provides. More importantly, our clients have been extremely satisfied, because the work is detailed, meticulous and shows evidence of the highest level of thought and consideration. Cost+Plus is client-centered and service-oriented, and their work considers the specific circumstances of each client's case. Cost+Plus is the best in the business, and I will certainly be utilizing their services in the future
Kimberley Bush Tomio
Director of Museum Services
Asian Art Museum
While director of the Tyler Museum of Art, I had the pleasure of working with Joe Perryman and Cost+Plus on plans for a new facility project for east Texas. His experience was invaluable as the Board of Directors evaluated options regarding construction and related associated costs during a crucial period when decisions needed to be made that would affect the future of the institution. Mr. Perryman's presentations were always extremely informative, professional and the documentation provided reliable and understandable. I hope to have the opportunity to work with Joe Perryman and Cost+Plus on future projects.
Vicki G. Dickerson
President/CEO
The Projects Group
I have worked with Joe on several projects and found him to be a great conceptual and cost consultant. Joe is a wonderful person to work with because of his level of detail and accuracy. Joe's willingness to be a true partner is a real asset to help the team make informed decisions. He always keeps the team goals in mind with all of his suggestions. I look forward to working on the next project with Joe.
David H. Rosenburg
ASTC Managing Principal
Theatre Projects Consultants
Cost+Plus has been wonderful to work with on the renovation of the Alliance Theatre in Atlanta. They're professional and thorough, and they truly understand the building type. This understanding places them in a position to be a collaborative member of the design team with the goal of creating not only the best possible but also most economic project for the client.
James H. Higashi
Principal
Management Resources
I have worked with Cost+Plus on a number of cultural attractions and find their ability to provide real-time costs throughout the project are invaluable to the owner, allowing them to better understand the implications of making modifications. Their attention to detail and insight to the development and construction process is crucial for the success of a project and I highly recommend utilizing their services from the onset of a project.
Victor F. "Trey" Trahan, III, FAIA
Founder/CEO
Trahan Architects
Joe Perryman and his team have worked with our firm's leadership for a decade or more on demanding and complex arts facilities across the nation. Their remarkable expertise, knowledge and guidance have proven invaluable to our work in the arts. In addition, Cost+Plus are wonderful collaborators, providing critical input throughout the design process. When Cost+Plus are involved, we have full confidence in the outcome.
Patrick Gallagher
President
Gallagher & Associates
I have worked with Joe on several significant cultural institutions, including the National Center for Civil and Human Rights and the College Football Hall of Fame. His responsiveness, accuracy and honesty are beyond reproach, and as a plus, he's a lot of fun to work with! I can't recommend him highly enough.
John Goff
SVP Development
Cousins Properties Incorporated
Cousins Properties has worked with Joe Perryman on a number of very complicated cultural facilities. We have found that Joe approaches his work with an uncanny passion to make sure the Owner is not exposed financially in the critical early phases of the facility development. Joe also brings a very collaborative approach to every project session, which allows all members of the team to feel a part of the budget solving process.
Dan Brodbeck
President & CEO
Compass Partners LLC
Compass Partners is fortunate to have Cost+Plus as part of the Project & Cost Management Team for the new Tennessee State Museum project. Cost+Plus is so much more than just an estimating firm. Their unique and detailed approach includes all aspects of the project including soft costs, construction costs, escalation, recommended contingencies, schedule and quality expectations. The detail of their work always provides a reliable road map for the Owner, designers and contractors to keep the project on track in all aspects of the project including cost, schedule and quality.
Damian Doria
Partner
Stages Consultants LLC
I've worked with Joe on several successful projects and always find him to be a very professional and pleasant person. I'd recommend his cost planning and management services to any of our clients developing performing arts facilities.
Dan Moalli
Managing Director - NY
Obscura Digital
Cost+Plus provides the service and experience that every cultural Client needs: a complete level of comfort at all times that the budget, quality level and management of the project are in the hands of seasoned professionals, whose attention to detail is unsurpassed in the industry.